Whirled was a web-based virtual world for player-created avatars, rooms, games and other stuff. It is a project of Three Rings. Glowbe is based off of the Whirled source code , provided by Grey Havens .
Whirled Information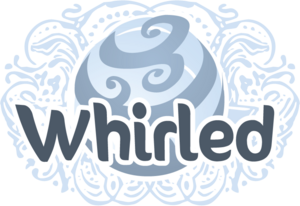 Copyright © 2007 - 2009 Three Rings Design, Inc.
Team
Engineering: Michael Bayne, Ray Greenwell, Par Winzell, Nathan Curtis, Robert Zubek, Mark Johnson, Tim Conkling, Andrzej Kapolka, Robin Barooah, Jamie Doornbos, Sarah Collins, Matthew Jensen, Kyle Sampson, Bruno Garcia, Mike Thomas, David Hoover
Art: Jon Demos, Brittney Lee, Bill Robinson, Rick Keagy, Ian McConville, Nick Popovich, Kate Lui, Sean Keeton
Infrastructure Engineering: Landon Fuller, Jonathan Le Plastrier, Jayme Cox, Nick Barkas
Customer Support Operatives: Agents Vortex, Cirrus, Nimbus, Sirocco, Coriolis, Sunshine and Equinox.
Hand-waving: Daniel James 
What was Whirled?
Whirled was a web-based social network combined with a virtual world, in which you, the player, can contribute and sell new avatars, room backdrops, music, pets and games.
Each player had one or more rooms of their own to decorate and hang out chatting with friends. You can build out additional rooms. Most web content could be embedded in your room, including video and music.
Groups allowed collaboration with other players around shared interests, with shared group rooms, and built-in Discussion forums.
Any player could easily upload and begin playing with avatars, furniture, games, music and more.
What was the Whirled Business Model?
Whirled was free to play. Content could be purchased with a mix of the two in-game currencies, coins and bars.
Technical Specs for Whirled
Built in Flash 9 and Ajax, using Google's web toolkit (GWT), Whirled ran entirely in the web-browser and had no download and install requirements.
Whirled had been tested to run on Windows, Mac OSX and Linux on IE7, Firefox 2 & 3, and Safari. It ran best on Firefox 3 (beta). Browsers must have Flash Player installed and JavaScript enabled.
Whirled extends Three Rings' proven server-side architecture used for Puzzle Pirates and Bang! Howdy.